Bob Sandak: Mayor
Bob Sandak was born and raised in Brooklyn where he attended Brooklyn Technical High School and Brooklyn College. He studied industrial engineering at CCNY and later earned graduate degrees in Education and Administration from Dowling College and C.W. Post. Bob, his wife Ruth, and their two sons lived in Coram for 29 years. They fulfilled their dream of moving to Belle Terre in 1998. Bob spent 38 years in the field of education as a teacher (elementary school and secondary math and science) and curriculum supervisor. He retired, in 2002, after 13 years as Deputy Superintendent of Schools. After retirement, Bob worked for four years as a school district consultant, assisting Boards of Education with capital improvement bonds, construction and financial matters. Bob enjoys world travel, golf, photography, fishing, woodworking and gardening. He has served as Village Trustee from June of 2004. Bob is delighted to serve the residents of the Village of Belle Terre and is particularly proud of his Election as Mayor.
---
Sheila Knapp: Deputy Mayor
Sheila is a Long Island native, graduating from Garden City High School in Nassau County. She attended Oneonta State teachers college. Sheila and her family moved to Belle Terre in 1936 where she has lived ever since. She was hired by Capital Airlines that later became United Airlines. Sheila retired in 1995 after a successful 38 years supervising and managing the cargo department for United at Newark airport. She took an interest in the beach in 1977 and applied for the Belle Terre Beach Commissioner position. She has served as beach commissioner for 29 years. Sheila was appointed as Trustee in 1997 and appointed as Deputy Mayor in 2004.
---
Judy Zaino: Trustee
Judy and her husband moved to Belle Terre in 1997 and became truly involved with Village activities after her retirement in 2005. Through the years, Judy became involved in several projects taken on by the BTCA. She was a member of the Beautification Committee that worked to build our Park and the plantings at the entrance to the Village. She was part of the committee that worked on rebuilding the front entrance wall and the restoration of the gatehouse. She organized Boutiques, helped with the Toys-for-Tots Train Extravaganza, organized the Garden Tours in the Village for several years and most recently established the annual Art Exhibit at the Bove Community Center. Judy has always felt that "Community service is a way of giving back" and that you always come away with a good feeling. Besides gardening, Judy's interest include golf, photography, skiing and watercolor painting. She is a member of the Night Herons and the Suwassett Garden Club.
---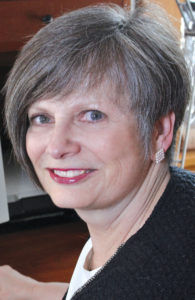 Jacquelyn Gernaey: Trustee
Jacquelyn Gernaey has served as a member of the Belle Terre Zoning Board of Appeals (ZBA) for several years. As a business woman, she was the first to be promoted to the position of President of a division of American Home Products, an $8.5 billion corporation. In this position, she oversaw the 200 employees on Long Island. She also served as Vice-President of Sales, Marketing and Business Development for United Biomedical Inc., a vaccine therapeutics and diagnostics company. She was the first woman to purchase a franchise in the Alternative Board (TAB). Now having over 150 business owner members on Long Island, the Alternative Board uses peer advice and coaching to provide these business owners with a peer board group, which focuses on practical advise and holding the business owner accountable to take the actions necessary to achieve their business and personal economic and non economic goals. She has logged over 10,000 coaching hours. Jacquelyn has more than 30 years experience leading both entrepreneurial and large corporations. She was selected as one of "The Worlds's Greatest Business Mentors" – an honor bestowed to only 50 professionals internationally.
---
Dr.Richard Musto, was raised in the Dyker Heights section of Brooklyn, and is the oldest of 3 children. He attended Regis High School in Manhattan from 1958-1962. After graduating from Manhattan College with a BS degree in biology in 1966, he attended and graduated from Downstate Medical Center in 1970, followed by 2 years of surgical residency at St. Vincent's Hospital in Manhattan. This was followed by 2 years of service in the US Navy, 1972 to 1974, with one year of sea duty and a second-year at the Naval Air Station in San Diego California, with a rank of Lieutenant Commander. Following service in the Navy he completed his residency in Urology at Downstate Medical Center in 1977. After residency, he joined a large, well established urology group in Port Jefferson in 1977, and remained with the same group until his retirement in 2014. During this period he has been President of the Medical Staff at St. Charles and Peconic Bay Medical Center and has been Chief of Urology at Mather Hospital for the last 15 years. For the past 15 years he has been a member of the Board of Trustees at Peconic Bay Medical Center and serves on the finance and audit committees. On a personal note, we built our current home in beautiful Belle Terre in 1984. I have been married to my lovely wife Carol for the past 47 years. We have 3 grown children Raina, Michael, and David, and one grandchild, Jack. My primary hobby for the past 40 years is photography. I also enjoy carpentry, reading and travel.